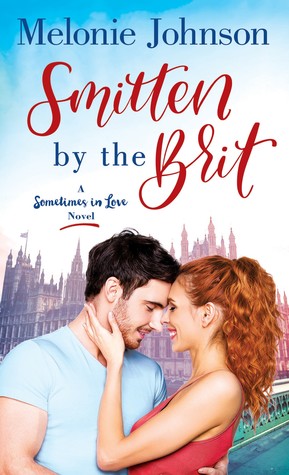 Description:

DEFINITELY, MAYBE...OR LOVE, ACTUALLY?

English professor Bonnie Blythe expects her life to play out like her favorite novels, especially now that her long-term boyfriend has finally proposed. So when a shocking discovery leads Bonnie to end her engagement, she decides to close the book on love. But the plot thickens when a brand-new character enters the scene—and quickens Bonnie's heart.

With his brilliant blue eyes, sexy accent, and irresistible charm, Theo Wharton is like a romantic hero straight out of a Jane Austen novel. When fate places Bonnie in England for a summer—conveniently close to Theo—she realizes a hot friends-with-benefits fling is exactly what she needs to start a fresh chapter. Just as Bonnie begins to believe she's falling in love, an eye-opening revelation into Theo's life makes Bonnie feel like she's wandered into one of her favorite books. Will Bonnie have the courage to risk her heart and turn the page with the dashing Brit to find her true happy ending after all?
My thoughts on the book:
I will admit I was leery of this book as I was not a fan of the first book in this series, but this book seems very different. The relationship between Bonnie and Theo just seems so natural. The chemistry is exploding off the pages. They seem to work and fit with each other without much effort given on either of there parts. Yet they seem to both be faced with a choice that takes a lot of time and effort to make them work. There were some times I really wanted to reach and choke Theo, but he was one of the characters you have a really hard time disliking. I loved Theo's sister Tabby oh my gosh she was so fun and I so want to read her story and what's she's up to. I can only imagine the guy who gets who what fun that will be. I also really liked how Bonnie handled the situations with her ex she just seem to handle it with grace, This book does have strong language and sex in it so it may not be suitable for all. Over all I really did enjoy this book and glad I gave it a chance it was well worth the read.
I received an advance copy from the publisher via NetGalley. I was under no obligation to post a review and have given my honest opinion
Where you can connect with the author:
meloniejohnson.com
While at your favorite bookstore/website check out Melonie Johnson's other books, You will may not be disappointed. Thanks for stopping by and feel free to leave your thoughts in the comments.